Posted on Jan 17, 2010
David M. Frees III, Esquire
For a consultation with David Frees about avoiding family disputes through estate planning and updating estate plans, call 610-933-8069.
For a copy of the highly sought after report:
The Ten Most Common Mistakes Pennsylvania Executors Make and How To Avoid Them, click here.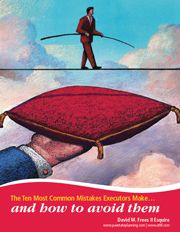 Read More About How To Avoid Family Disputes - How To Deal With Your Posessions...