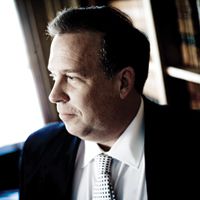 David M. Frees III is a Pennsylvania attorney whose consumer and client focused practice focuses on wills, trusts, estates and estate planning as well as asset protection and elder law.

Frees was recently awarded AVVO's highest rating of lawyers -"superb" or 10.

Frees thanked his " ...staff, partners and associates, his clients and friends in the profession who all helped to make this possible." I apprecaite this honor and attribute it to the fac that we try to do our best for all of our clients when we help them with their wills, trusts, and estate planning," said Frees.

Avvo is one of the top lawyer rating and referal sources for Pennsylvania consumers. For more information on highly rated lawyers on AVVO whose practices focus on the areas of trusts, estates, probate, and estate planning, click here.

For more information on David M. Frees III and Unruh, Turner, Burke and Frees call 610-933-8069.

To receive Frees' Report: The Ten Most Common Mistakes Executors Make and How To Avoid Them, click here.