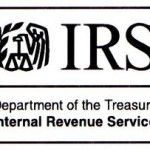 If you are a Pennsylvania executor of a decedent that died before 2010 or after December 31st, you may need an extension to file the form 706 - Federal Estate Tax Return.

The federal estate tax return is due 9 months from the date of death but it is not always possible to file the return by then.

Need an extension? There is an automatic extension, and the IRS has the authority to grant other extensions. Infact, a federal court recently ruled in favor of the tax payer and against the IRS on the failure to grant an extensio to file the federal estate tax return. Read more and consult counsel to avoid the litgation cost that this estate experienced.

By: David M Frees III
610-933-8069
Law practice focused on trusts, estates, probate, and asset protection and family business succession planning.
Law offices located in Phoenixville (19460), Malvern (19355) and West Chester (19380) serving the Main Line, Chester Springs, Exton, and many surrounding areas.