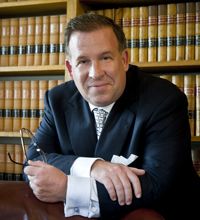 The Trust Protector - Great Idea or a Very Bad One.

For more information on the trust protector concept, how and when to use one as well as who should act as trust protector please visit my series of Trust Protector articles being published at my estate planning and elder law blog. This is the first in a series of stricles covering the uses and dangers of the trust protector - a neutral third party that can make changes to the trust to adapt to tax changes as well as many other powers. These powers often include the power to end the trust early, to ammend the trust, and to hire and fire trustees and to oversee their investments and fees.

If you would like to discuss more information on how and why to use a trust protector in your own will or reocable or irrevocable trust please feel free to call 610-933-8069 for a complimentary phone or personal consult. To receive theis complimwetary consult mention PAESTAEPLANNERS.

Call 610-933-8069 to update your will, trust, or estate plan.