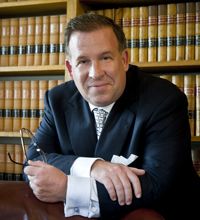 If you have a trust designed to save your heirs on probate fees, taxes and the expenses of estate administration, you might be thinking that you don't need a will. And, you might also be surprised to discover that many of the elaborately presented trust binders prepared over the last few years and sold to consumers for thousands of dollars contain form documents that 1) might be too complex, 2) might not actually state your wishes, and might not work the way that you intended. To find out more about these and other estate planning problems in Pennsylvania click Trust Problems in Pennsylvania.

If you need to have a problem trust reviewed, or if you need a new trust and pour over will becuase your trust was not properly prepared or is now too complex and might cost your heirs money, please call for more information about a complimentary will or trust review. 610-933-8069.

David Frees is one of Pennsylvania highest AVVO rated lawyers.
[email protected]

The law firm of Unruh, Turner, Burke and Frees has offices serving Phoenixville, Devon, Wayne, Downingtown, Exton and many of the surrounding areas.