A bill was just introduced in the house which may actually end the estate tax reform log jam. In this recent article, I review the specifics of the proposed tax reform including how much is exempt, the new rates, and whether or not spouses can inherit a portable exemption from one another. You can also find out how to monitor and track the bills progress.

In brief, if this bill passes families will still need to carefully plan to protect assets such as real estate, family farms, and family businesses and wealth from federal estate taxation.

For more information on the latest Federal Estate Tax news from Pennsylvania Will, Trust, and Estate attorney David Frees click this link.

David M. Frees III
For appointments, consultations, telephone consults and resources for executors, trustees and those interest in Enhanced Estate Planning, please call 610-933-8069.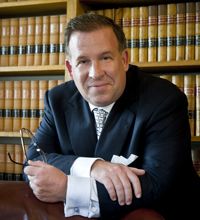 David M. Frees III on Federal Estate Tax Reform

Law Offices are located in Phoenixville, West Chester and Paoli Pennsylvania.