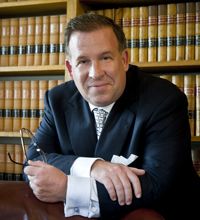 By: David Frees Attorney Phoenixville * Malvern * West Chester

Domestic asset protection trusts, often established under a special Alaska law, have been used by many citizens to protect assets from creditors' claims and the IRS has now indicated that they will also work to keep assets out of the trust creator's estate.

The IRS recently published what is know as a Private Letter Ruling. This ruling is known as PLR 200944002.

In this PLR, the Revenue Service determined that a person's transfer of assets in a stated
amount to a trust he created (a self-settled trust) and of which he, his spouse and his descendants are
discretionary beneficiaries will be a completed gift under certain circumstances.

This is important, in making sure that the gift is out of the estate.

In this case, the IRS stated, that the gift will be a completed gift under an Alaska trust, where the grantor did not retain any power to regain title of those transferred assets or reserve any interest to name new beneficiaries or to change the interests of the existing beneficiaries.

In these cases, it is also important to determine that the assets will not be reincluded in the estate under section 2036 of the IRC (internal revenue code). In this case, after a complexe analysis of the speific facts of this trust, it was also determine that the assets will not be included for estate tax purposes.

This is important news for Pennsylvania citizens who want to use Alask, DElaware, or Nevada trusts for both asset protection and as part of an effective estate tax plan.

If you would like to know more about updating a will, trust, or estate plan, or about estate planning, estate tax planning, or asset protection planning generally, call 610-933-8069 for an telephone or in person consultation with David Frees. Mention code:DavidFrees2010.

There is no charge for initial consultations for Pennsylvania residents who mention this blog post and code DavidFrees2010.